Tickets
Please check back at a later time to find more information about event tickets.
Programme
The event program is still under discussion with FISA. We shall publish the provisional program as soon as possible.
The program will look very similar to other World Rowing Cups:
All events have heats or races for lanes on Friday.
Events with repechages and semifinals will have repechages Friday afternoon.
All quarterfinals are programmed for Saturday morning.
All semifinals are programmed for Saturday afternoon, followed by the repechages of events without Semi-finals.
Non-Olympic events have their finals on Saturday afternoon.
Sunday is reserved for all Olympic and Paralympic A- and B-finals.
This World Rowing Cup will host University Eights and Quadruple Sculls as well. Their timing is still under discussion.
Arrival
Car
The venue is easily reached by car. Point your favorite navigation tool towards the following address:
Nely Gambonplein 1, Zevenhuizen
Our volunteers will guide you to the closest parking lot upon your arrival.
Public Transport
To reach the venue using public transport, please travel to "Rotterdam Alexander" station. You can use the website of the Dutch Railways to plan your trip. We have arranged designated buses to drive between Rotterdam Alexander and the regatta venue. We will publish the time table for these buses on this page as soon as possible.
Surroundings
The following image shows a map of nearby roads and cities.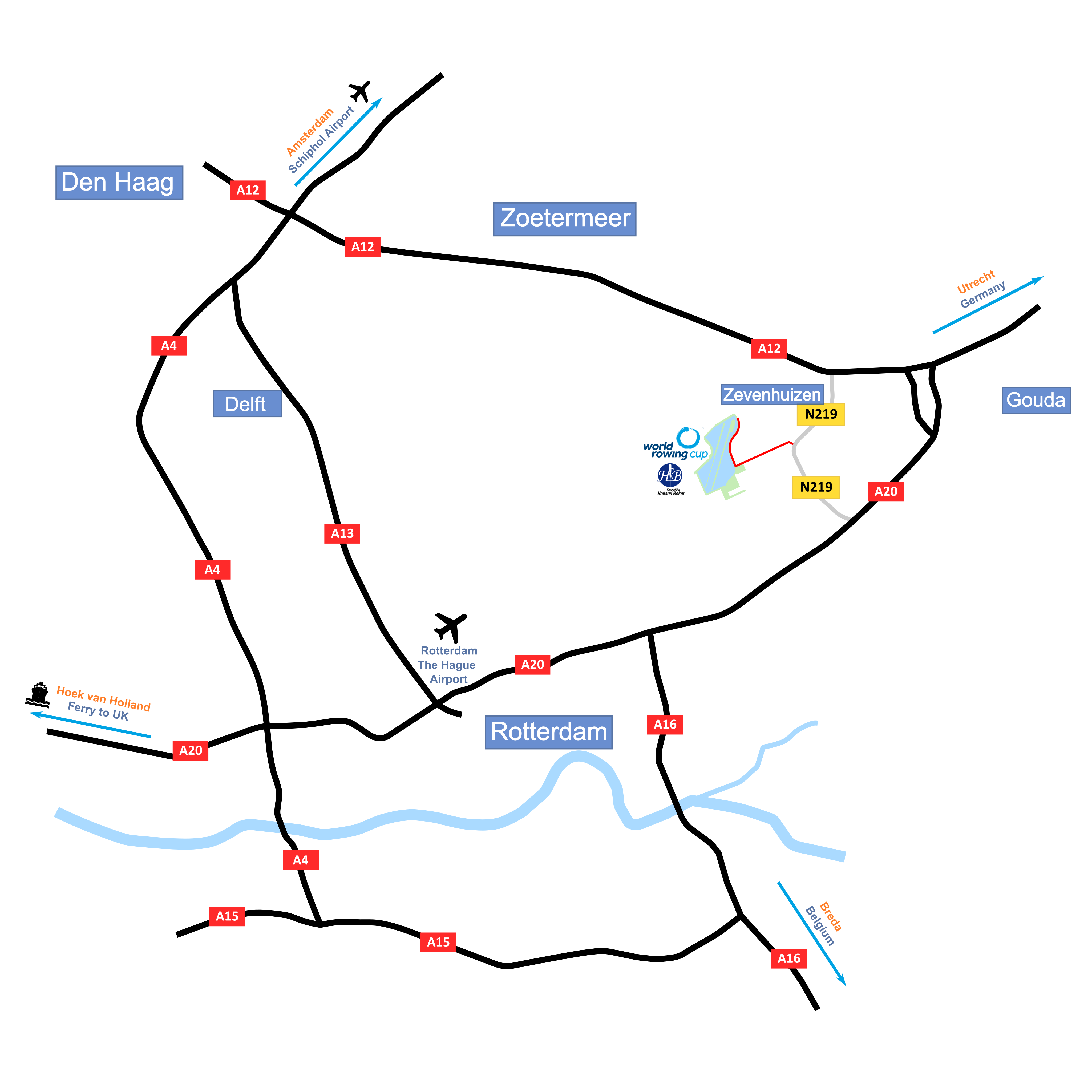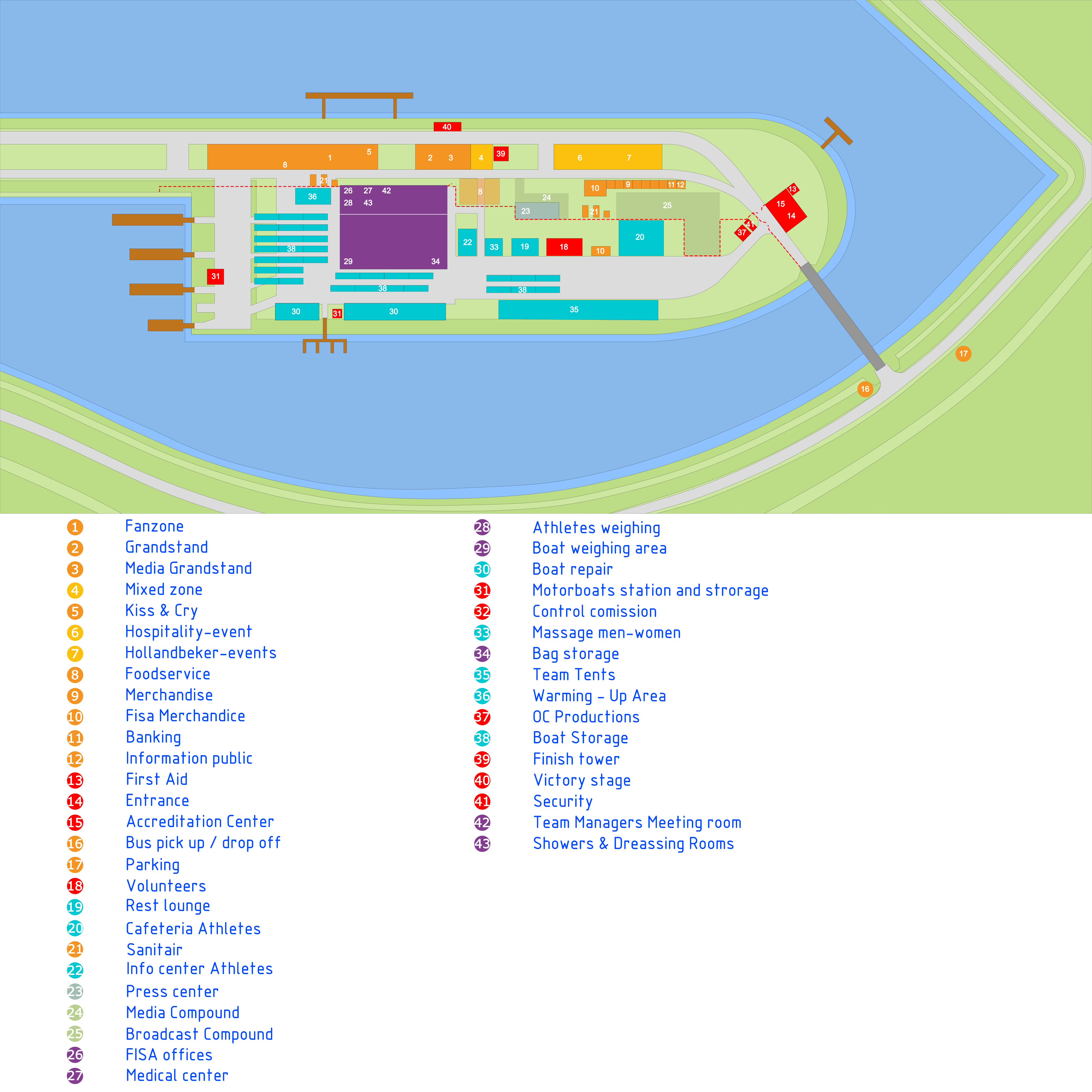 Accommodation
This will put some stress on the availability of accommodation.
Our accommodations partner 
ATPI
 has been able to block sufficient hotel capacity for the World Rowing Cup needs. However, we strongly recommend liaising with them to make your required reservations before October. Our 
ATPI 
booking team is managed by Barbara van de Rest, and you can reach them on 
rowing.netherlands@

atpi

.com
 or by phone at +31 (0)20-2011215.